Has Clutter Got You Feeling Overwhelmed and Unproductive – Low Energy and Anxiety?
Learn How to Find More Focus and Peace by Reducing the Clutter in Your Life and Mind.
Sign Up for this e-Course Now: 
'4 Weeks to De-clutter Your Heart, Mind, Home and Life' 
(Module 1 FREE!)
From: Craig Trafford at Psychuous 
Subject: Reducing Clutter to Live Your Life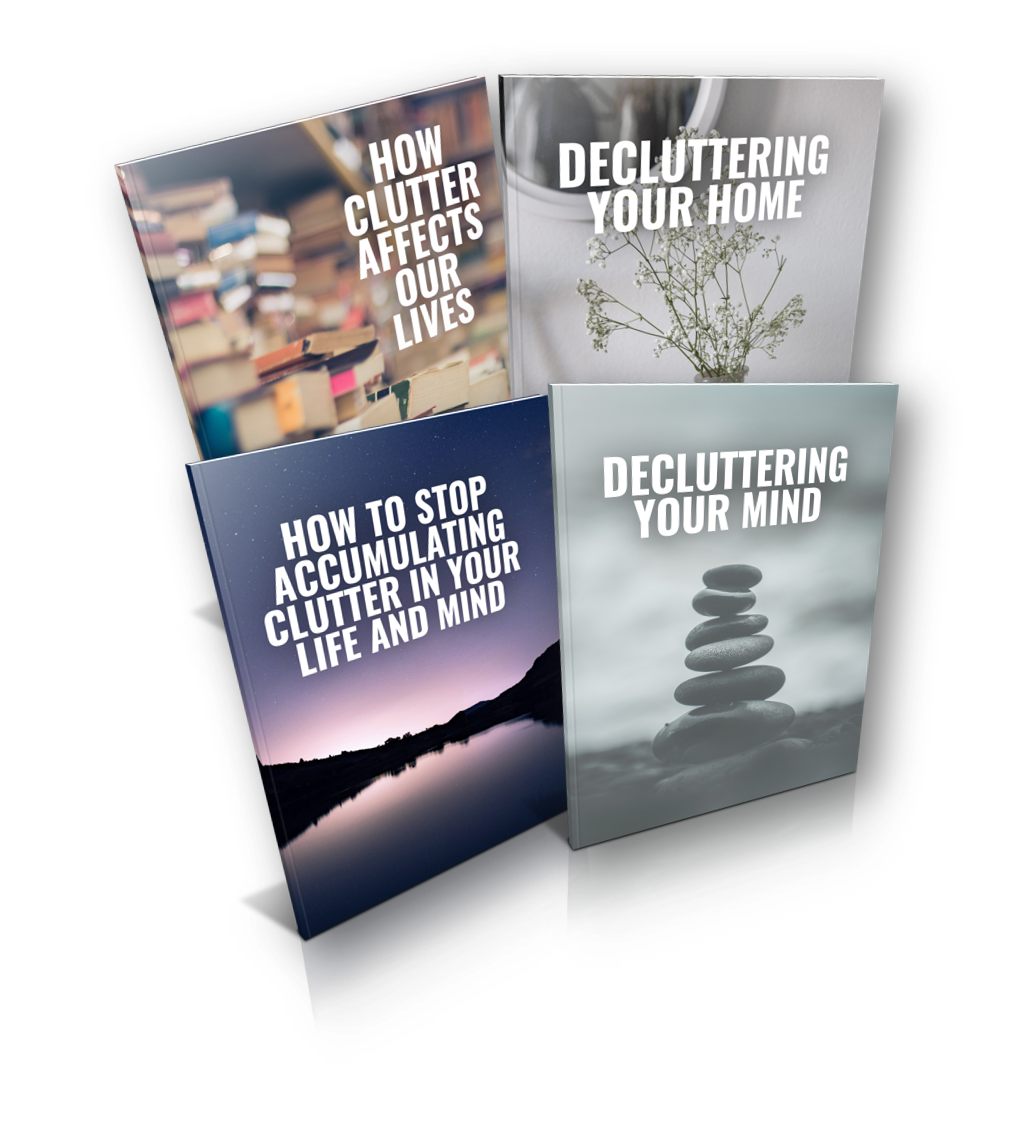 Dear Friend,
Life is busy. 
Between working long hours, raising a family and other obligations, it's no wonder we feel stressed. 
Our minds are constantly filled with endless irrelevant, overwhelming information every day. 
The good news is, you can relieve yourself of all that unnecessary clutter that's clogging your life and mind. 
You can gain clarity, more energy, a lightness in your being and become more focused which automatically reduces stress in your life. 
If you're feeling unfocused and stressed, this course can help you. 
Sign up today and you'll receive:

A weekly Guide, for the next 4 weeks to help you slowly make changes in your life to gain more focus and less stress. 

A checklist each week to help you complete each Action Step.

A worksheet each week to help you plan how you'll implement what you learned in that weeks' lesson.

Additional tips and strategies delivered over the upcoming months to help you continue living a more clutter-free lifestyle.
Claim Your Free Access to Module 1:
4 Weeks to De-clutter Your Heart, Mind, Home and Life –  
Module 1: 'How Clutter Affects Our Lives.' 
Simply enter your name, email address and click 'Give Me Access!' below to instantly receive your guide right away.
Insert your subscription box code here.
Your privacy is protected and your email address will only be used by Craig Trafford at Psychuous to communicate with you about Holistic Personal Development related subjects. You can cancel your subscription at any time.
If you are ready to have more clarity, inner peace, focus and less clutter, then sign up right now. Just enter your first name and email address above to get your guide. Module 1 is absolutely free. Here's to Your Success, Craig Trafford, EFT – Tapping Practitioner, Kinesiologist, Stress Solutions Trainer, Coach. 
Copyright © Psychuous / Craig Trafford. All Rights Reserved.
Trafford House, Jamaica Road, Malvern, Worcestershire, WR14 1TX, UK
+44 (0)7912 089231, craig@psychuous.com, Policies, Etc.